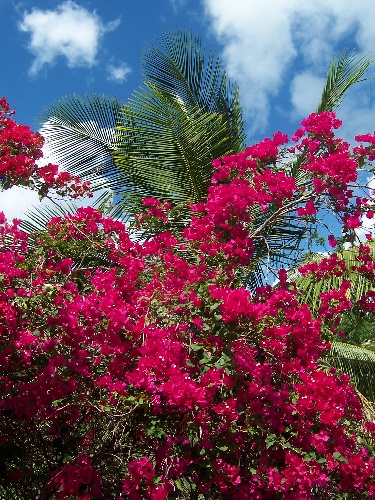 First Liberty Mortgage Company, LLC
To own a property in the Virgin Islands, one of the most beautiful places on Earth, is an achievement that most people can only dream about.  However, obtaining a mortgage in the Virgin Islands can be quite challenging.  With the experience and highly knowledgeable team at First Liberty Mortgage Company, LLC, we make the mortgage process effortless for our clients.  Constant communication and accurate information eliminates any unforeseen surprises during the process and most importantly at time of closing.
The O'Bymachow family has been residents of the Virgin Islands since 1984.  As the owner of First Liberty Mortgage, Rick O'Bymachow began his mortgage career in Connecticut in 1992, and then expanded its mortgage origination base to include the United States Virgin Islands in 2003.  With innovative processing and superior technology, First Liberty Mortgage has been able to offer the lowest possible mortgage rates for the Virgin Islands real estate market, offering Conventional, Jumbo, FHA, and VA mortgage loan products. 
Our team is available to discuss potential real estate purchase or refinance transactions and to help you obtain the lowest possible mortgage rate in the Virgin Islands.  Over the last many years, our greatest compliment has been referrals from past clients in addition to the local Virgin Island real estate and business communities. 
Please allow our team to assist with the mortgage financing for your property and make your dream in America's Paradise become a reality. 
Lower Mortgage Costs Through Cutting-edge Mortgage Origination Technology
Our customers save money and close their loans quickly because we employ the most advanced mortgage technology available. In a rush? We welcome you to try our mortgage calculators! The Internet, advanced mortgage processing software, and automated mortgage underwriting systems are coordinated to speed the mortgage process and deliver the best rate and terms.
Highest Quality Mortgage Services
From mortgage processing and underwriting, to loan closing and funding, our expert mortgage staff will efficiently expedite your entire transaction. We'll keep you informed every step of the way. We're committed to building rewarding, long-term customer relationships. With that in mind, you'll receive the highest quality mortgage services.
Meeting Every Challenge
We rapidly respond to new opportunities made available in today's dynamic mortgage markets. As a result, the requirements of our mortgage customers are consistently met through mortgage underwriting flexibility and delivery of unique mortgage programs. We often identify niche mortgage programs that are essential to satisfying individual mortgage customer needs.